MiniMoves
Testimonials
We love to hear back from our clients after we've completed their home or office removal.
Read what our clients have to say about us and submit your review to be featured on our website.
You can also check out our reviews and testimonials on social media and review sites. Many thanks to all our customers for leaving their valuable feedback, we really do appreciate it.
Laurence and Jackie Llewelyn-Bowen
Moving with MiniMoves was a completely new experience. To be alongside packers and movers who were so very thoughtful and intelligent in the midst of such immeasurable chaos was a revelation. They made a real point of understanding what was to go where and they worked really hard to minimise the turmoil of moving. Laurence and Jackie Llewelyn-Bowen
Countess Antonella Cudone di Ruvo Del Monte
MiniMoves were extremely professional, very efficient and so well organized that the removal itself was a pleasure. Richie has been very helpful and they did a very good job of protecting our valuable and very fragile large picture with a bespoke case. I am more than happy to recommend MiniMoves to my friends and will not hesitate to use them again in the future!
Countess Antonella Cudone di Ruvo Del Monte
Dr Jo Gipps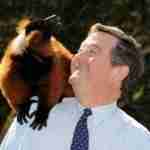 I recently retired as Director of Bristol Zoo and asked MiniMoves to move the content of my office across to my flat in Bristol then I asked MiniMoves to move the contents of my flat back to London. They did all this quickly, efficiently, and very cheerfully – nothing got broken and the price was very reasonable. What more could you ask for or expect?
Sian Van De Merwe
Please say a big thank you to the team as they were outstanding, we have moved a fair bit and your guys were undoubtedly the best, so helpful and nothing too much for them, their attitudes were a joy to be around! Many Thanks! Sian Van De Merwe (Bourton-on-the-Water – May 2016)
Linda Hill
MiniMovers I would to thank you and your team for the fantastic job you do for me in february with my move to Wotton under edge, I would recommend you and your team to anybody very happy L Hill
National Trust – Chedworth Roman Villa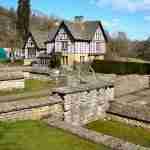 MiniMoves provided a professional service but with the flexibility of a small firm which met our needs well both before and during the move. The team were most helpful in responding to our needs and the uncertainty we had on what needed moving right up to the day of the move
National Trust - Chedworth Roman Villa
Lyn M
We used MiniMoves last week and would recommend their service without any hesitation. From start to finish (yesterday when they collected their boxes) the service has been super and their prices are very competitive. On the moving day Dave and Harry arrived early which was a real bonus and then worked hard to make our move go as smoothly as possible. Their attitude was great, no complaining and nothing was too much trouble – especially at our new place where space was tight and awkward (the wardrobe up the stairs was a real high point!) Thank you Dave and Harry, Izzy and Ritchie – we wish you all the best for the future.
Richard M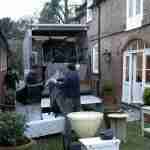 We needed a team we could trust to move a large volume of antiques from our house in Forthampton to our new home in Cheltenham. Many items were very heavy yet fragile, one item was slightly damaged due to it being too large to fit the stairwell, MiniMoves had it repaired by a specialist within days. MiniMoves is a firm I'd personally recommend to anyone
Fiona P
We have homes in London and the Cotswolds and are forever moving valuable furniture back and forth. We are so lucky to have found MiniMoves they are fab.
A straight forward move from an outstanding team!
MiniMoves did a fantastic job moving us to our new home in Malvern. It was not an easy task because our new house was located at the end of a track. The team were absolutely brilliant, and incredibly hard working. They carried out the work cheerfully and were a real pleasure to deal with. I can't recommend them highly enough! Thank you Richie and the team!
Neil Siddons
Thank you Richie and team. We had a great experience with our move. You combined care and attention, with the professionalism and expertise you need from movers. Everything went smooth and I will certainly recommend you to friends and relatives. Thanks again! Mr & Mrs Siddons.
Dr Charles Levinson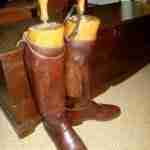 MiniMoves are not so Mini, they moved me from a four storey home in Notting Hill to our new manor house near Cheltenham. The team were fantastic, the move went very smoothly indeed
Dr Charles Levinson
Doctorcall
Gina G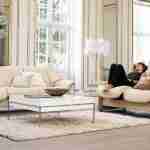 As a locally owned retailer we use MiniMoves regularly to deliver and assemble our luxury furniture because they are careful, resourceful and have a good rapport with our clients
Gina G
The Winnen Furnishing Company
Abi Morgan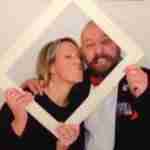 Thank you to everyone who made our moving day run smoothly and as stress-free as possible.
From Richie coming to do the quote, Izzy in the office coordinating all the correspondence and to the three men who were punctual, smart and hardworking. So sorry about the wardrobes being so heavy and the staircase being narrow!
Have already recommended you to a few work colleagues and wouldn't hesitate to recommend you to others' too.
Thanks again to you all!
Steve P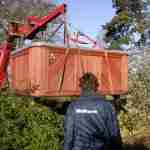 MiniMoves managed the removal of the entire contents of our manor house including a sauna, a large multigym, a full size snooker table and grand piano and a Jacuzzi. The job went like clockwork – cheers lads
Rupert Till
I used MiniMoves again this summer to install me at the Chelsea Flow Show – everything went like clockwork and the lads were brilliant. Their help and flexibility went far beyond what you'd expect from a professional removal firm. I have also used them to transport sculptures to various exhibitions and clients around the UK – I would thoroughly recommend MiniMoves as they are totally client focussed.
Marble statue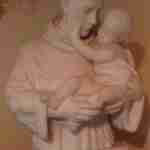 A huge 'thank you' to minimoves for moving an irreplaceable marble statue, from our house in Malvern to its new home in the Church in Hanley Swan. It was carved by my grandfather who was a Sculptor, so it is a very special statue(see tmewburncrook.com). Being a full-sized half figure in marble it was very heavy. Minimoves were great, wrapping it well before it was moved. Moving it had to be done very carefully. Though the whole operation took several hours, there was no sense of hurrying. Once in the Church, Minimoves stayed until it was in position and we were happy with it. It was also evident that they had been planning how to do it ever since we first approached them. This was important to ensuring that the statue arrived safely. Their preparation certainly paid off! A job very well done.
Chris Bond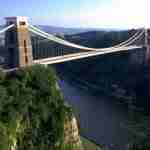 We used Minimoves at the start of Feb – they provided a fast, friendly and efficient service at a great price, moving us over two hundred miles without any dramas whatsoever (despite the snow!). All our property was treated with care and arrived undamaged. I would highly recommend their service.
Michelle Paginton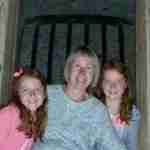 Minimoves put my furniture into and out of storage for me, at very short notice too. Fantastic service, would recomend highly.
Harriet Marsh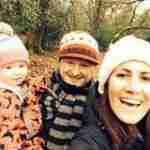 I wanted to say a HUGE thank you to Ant and Ivan for moving my family from Leckhampton to Pitville in Cheltenham yesterday. I have never experienced such hardworking, professional, polite and conscientious people in any industry, let alone removals. They were still with us at 9.30pm last night, building our beds and moving furniture to where we wanted it without complaint. They were, quite literally, fantastic and made the whole moving house experience a great one and for that, we cannot thank them enough. We will be recommending Mini Moves to all of our friends
Anusha and Jack Curry
We have moved all over the world with jacks job and used all the large international movers but we have never had service like Minimoves. A big thank you to all the team!
L H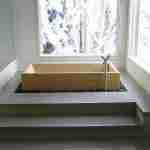 Having used MiniMoves before I felt so confident that my belongings were in safe hands I left them to it and went away for the weekend
Richard Snell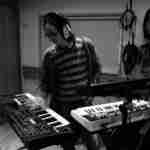 Excellent removals company, friendly, professional and reliable. Would happily recommend to family and friends