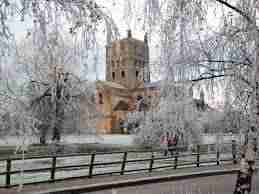 Happy new year to all of our clients.
The team at MiniMoves are excited about the year ahead, and we're looking forward to helping our clients both old and new with their removals and storage requirements in 2016.
Our new Tewkesbury office had a very busy period running up to Christmas so now we are established we are looking forward to helping more of you with all your removal requirements.
We have just launched our brand new and improved website, and we're also planning to expand our fleet of vehicles this year as the demand for our services is increasing.
With a larger fleet, we'll be expanding our teams, so if you think you've got what it takes to join our small but highly dedicated team, please check the 'jobs' link below. We'll post all vacancies there, however, even if there are no vacancies posted, we welcome CV's with a covering email from anyone interested in joining us.