Europe And International Removals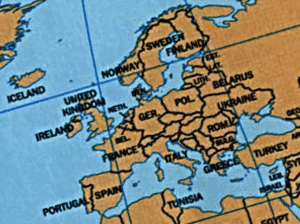 We offer international shipping as part of our global removals service, which you can read more about here, but we also regularly supply a team that travels, door to door to your destination overseas.
We've moved houses, antiques and even a church pipe organ to the south of France. These are items that require skilful handling and care, so it makes sense to use the same team for the whole move.
We'll plan everything with you and arrange any storage or specialist equipment, ether in the UK or overseas. This is the MiniMoves service, where ever you're moving to.
Our door to door international removals service is popular mainly with clients who are moving to Spain, France, Switzerland, Austria, Germany, Holland and Italy. However, talk to us about your international move where ever your new home may be, we'll advise on the best approach to take.
We'll Arrange…
Want Me to Call You?
If you are moving overseas, let us ring you to talk through the logistics.
Our teams very experienced in UK to Europe removals – Let us look after your belongings from start to finish
International removal logistics
We'll carry out a full survey and research your destination thoroughly before providing a clear and comprehensive proposal and fixed price quotation. We may recommend using a combination of shipping methods, or multiple vehicles. Each international move is planned thoroughly to make sure you're getting the most for your money without compromising on service or care.
[nf-popup id=10028] [nf-popup id=10041]