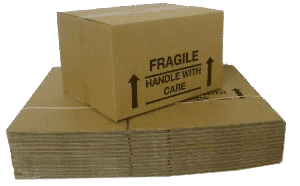 Once you have settled on a moving date you need to begin getting your affairs in order. The following list is designed to help you remember the things that must be taken care of before move day.
First and foremost you must contact your chosen mover and book your date. Most removal companies operate on a first come first serve basis so it is vital to book as early as possible so as not to be left trying to find an available mover at the last minute.
Begin your clear out. You do not want to be taking unwanted items to your new home so a few trips to the charity shop, council tip or recycling plant will be necessary.
Make sure you have emptied all your bins. You do not want to take your rubbish with you. Try to get your washing done and dried before move day. Taking wet clothes is not ideal. Run your washing machine on spin a few times to try and empty it of water before it is moved.
Start to run down your perishable foods and begin to empty and de-frost your freezer. Remember it is advised by the manufacturers that a fridge or freezer must be left to settle up to 12 hrs before it is switched on after transit. This is to allow the gas to settle in the pump and failure to do so could result in permanent damage.
You should assemble all your important documents and keep them safe and to hand so they do not get lost in the chaos of moving day. Any documents relating to your sale/purchase that need to be posted do so quickly and send recorded delivery.
Try to arrange for pets and young children to be taken care of on the day of the move. Often seeing their home being packed up in a van and taken away can be extremely unsettling.
Having a floor plan of your new property will help you decide where your furniture is to be placed. On move day your furniture will be delivered very quickly so to have a plan in place will save any confusion on the day. Where possible label things with the correct room to help the movers be as efficient as possible.
PEOPLE YOU MUST INFORM OF YOUR INTENDED MOVE
DSS
If you are claiming any benefits (child benefits, pensions etc.) the DSS must be notified to ensure there is no interruption in your payments.
DVLA
The registered keeper of any vehicle is obliged by law to submit their correct address with the DVLA. It is also a legal requirement that the correct address is on your driving licence. If you are caught with the incorrect information you may be prosecuted and fined.
You will need update your car insurance of any changes to your details
UTILITIES
You must inform your gas/electric company of your intended move and provide them with an accurate metre reading if possible. This will prevent you from being charged for services provided after you have left the property. If you fail to provide them with a meter reading you will often receive an estimated bill, which is usually over estimated. To prevent being over charged take a few moments to find the meter and write down the reading. Often your water meter will be outside the house. Your water supplier should be able to help you locate it.
FINANTIAL INSTITUTIONS
It is important to inform your bank, your loan company, all of your insurance companies and any credit card companies of your move. Many people suffer a financial upheaval when moving and this can be exacerbated if various financial companies start adding fines and surcharges because they are unable to contact you. Save money by giving advance notice of your move.
If your new property is to be left empty for any time it is always worth insuring it. Always plan for the worst.
HOME DELIVERIES.
When you move, your milkman and paperboy will need to be cancelled or, if you are staying in the same area, will need to know your new address. Also you will need to make sure that any mail order catalogues you use have your correct delivery address. Websites such as eBay and Amazon will often save the delivery address on your account so make sure you change this before you make any new purchases. Especially if it is bought for your new home.
Inform Royal Mail too of your move and set up a re-direct for your mail. This won't help with your junk mail but it will ensure you don't miss anything important.
TELEPHONE AND INTERNET
It is important to stress that the level of service that is provided by telephone and internet companies can vary dramatically. The more notice you can give the better chance you will have of getting fully connected from the moment you move in. Mobile phone companies will also need to be informed of your change of address as failure to do so could affect your insurance.
SCHOOLS
Do not forget to tell your children's school of your move and if necessary arrange a new school.
TRAVEL
If you have a season ticket for the busses or trains, inform the company of your move. If it then gets lost, it can be returned to you swiftly.
TAX OFFICES
For the self-employed you will need to notify HMRC of your change of address. The employed will need to notify work of any new contact details
You will also need to inform the local council of your change in circumstances so they can properly asses your council tax payments. Failure to do this could land you with a bill for both your old property and your new one.
MEDICAL
Your doctors surgery will need to update your address on your medical records as will your dentist and any other health professionals you use regularly.
If you need to change your doctors/dentist it is worth checking the available options for the catchment area that you fall into. If you find you are not happy with the doctors you have registered with it can sometimes be seen as un-ethical for neighbouring surgeries to "poach" patients so it is worth doing some background checks first.
Make sure you know where your local A&E is. You never know when you might need it.
CHECK LIST FOR NEW OWNERS
The following is not just information you must leave for your buyers but also the same information must be gathered from the current owners of your new house
Remember to hand over all your keys and any spares. This includes any garage and shed keys. Most often forgotten are the keys to the windows. Leave these where they can be easily found.
Instructions on how to work the boiler and heating systems is essential and can save you/them a lot of time.
Codes for the house alarm and instructions on how to change it should be exchanged with the new/current owners. Remember you may not always see your buyers/sellers on the day of your move so try to get this information before hand
Leave a forwarding address for any mail that might still be sent to your previous address
Try not to leave any rubbish in garages or sheds for the new owners to clear. They won't thank you for it.
MAKE SURE YOU KNOW WHERE IT IS
Sometime you can get carried away with your packing but there are important things you must be able to lay your hands on quickly.
First and foremost it is absolutely essential that you know exactly where the kettle is as well as tea, coffee, milk and sugar and enough cups for yourselves and the lovely chaps that are helping you move. Biscuits are also a great motivational tool.
You will need to know where your bath room toiletries are, especially toilet roll, toothpaste and soap.
Take with you some light bulbs. Not everyone will leave you any. If you are moving a long way take a torch just in case you arrive at a dark house
There will always be some basic DIY to be done like hanging curtains or putting up pictures. Make sure you know where your window coverings are and also a basic tool kit.
Keep any cash and bank cards with you at all times. It is also advisable that any valuables, e.g. watches/ jewellery travels with you.
If you have small children make sure you have what you need to make them comfortable, e.g. nappies, food or even school uniforms.
Don't forget your pets will need looking after also. Dog/cat beds will need to be handy as well as pet food
Although your removal company will reassemble your beds they will not make them for you so you need to know where to find your bedding.
Have a first aid kit handy. You will be tired and this is when accidents can happen. Some plasters some antiseptic cream and a pair of scissors could come in handy.
GOOD LUCK WITH YOUR PREPARATIONS
And remember, if you need any advice, pick up the phone and call us. We'll be more than happy to talk anything through with you before, during and after your move.
MOVING? GET YOUR QUICK QUOTE NOW

Every member of the team is experienced, intelligent, articulate, resourceful, trustworthy and highly trained. We are proud of every member of our team and, in turn they take a huge pride in their work and the great feedback they receive. Here's what to expect.

We understand that there's more to moving the contents of your house than just carrying boxes. That's why we carry a wide range of tools and possess the experience to take care of all the details. Here are some of the things we do.
No pressure quotes, planning and preparation, experienced staff, competitive rates, comprehensive insurance. You're in safe hands.
We offer fixed price quotes, and we stick to them
So many stories about home moves that have gone wrong are to do with the removals team charging an hourly rate and running into unexpected problems.
With experience and planning, any avoidable obstacles will be overcome before the team even arrive at your door. As for the truly unforeseen hiccups, we don't think its fair for you to pay more because something happens that no one has any control over.
For the majority of jobs, we always prefer working to a fixed quote. It's fair, and offers extra piece of mind.
We have a range of vehicles, we'll send the right ones to you
Sending the right vehicle to you means a more efficient job and a more competitive price and MiniMoves have got vehicles to suit every job. We use 3.5 ton jumbo vans, box vans with tail-lifts and 7.5 ton removal lorries and we'll always send the right one to you. We use extra protection and secure all items of furniture, strapping wrapped items to the side of the vehicle where required.
We hold comprehensive goods in transit insurance (Certificates available for inspection) and can provide additional insurance for special requirements.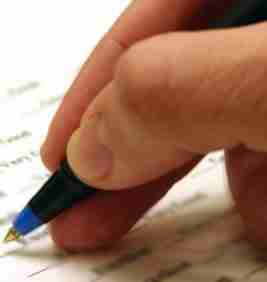 [nf-popup id=10028] [nf-popup id=10041]