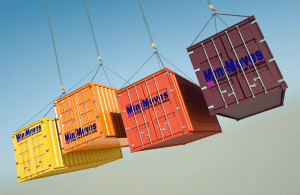 MiniMoves Logistics work with some of the countries' leading shipping specialists to provide an exceptionally reliable domestic and commercial door to door Worldwide shipping and logistics service.An experienced project manager from MiniMoves will meet with you to discuss every aspect the international shipping process before agreeing a highly detailed plan.
Shipping services at a glance…
We're good at logistics – give us a call to arrange a no obligation consultation
Baggage Shipping Services
For smaller consignments of personal and household effects MiniMoves baggage shipping service is tailored to your budget and specific travel itinerary.
Our Shipping specialist has extensive knowledge of the best transportation methods depending upon destination and route. Specialist shipping knowledge is vital when shipping to/from challenging regions such as Africa and South America.
MiniMoves door to door shipping service includes
MiniMoves' shipping specialist has over 12 years' experience of baggage shipping and has managed in excess of 12,000 consignments.
MiniMoves can offer businesses trade or commercial shipping services that are tailored to the specific requirements of your business.
Our shipping specialist will work closely with you to research the best shipping options including appointing and liaising with reliable FIDI accredited shipping agents in the country of destination.
MiniMoves shipping specialist will offer your business with a detailed proposal and costing.
Many other removal businesses work with our shipping specialist because he has extensive shipping knowledge as a result of providing businesses with a reliable shipping service for over 12 years.
MiniMoves has specialist fine art packers who follow the exacting standards required by the some of the regions' most prolific fine art dealers and auctioneers.
We use best-practice packing methods and materials including manufacturing bespoke containers with cut-to-fit foam impact protection
MiniMoves fine art removals service is used by artists, sculptors, galleries, dealers, and private buyers.
We can ship your vehicle to anywhere in Europe and beyond. Our experienced shipping specialist will advise you as to the best shipping solution available.
MiniMoves shipping specialist can ship vehicles, boats on trailers plant and equipment to and from almost anywhere in the world. For clients wishing to import vehicles into the UK then we can arrange for you.
[nf-popup id=10028] [nf-popup id=10041]